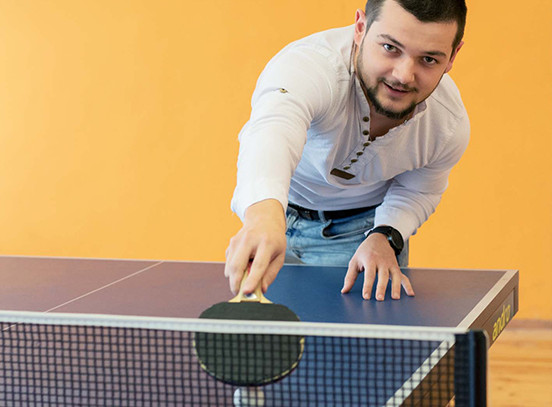 Filip Kasapov was an intern at Nemetschek Bulgaria for 3 months in 2018.
Today he works as a software development at our Atlassian team. Atlassian is a leading Australian enterprise software company that develops software products (Jira, Confluence, etc.) for project planning and content management. Atlassian solutions are used daily by more than 150,000 active users in 190 countries.
How did you decide to work in the IT industry?
After spending a week trying to start a small C# console app. The pleasure I got out of it was enough to convince me this was my thing.
If you were an animal, what would you be?
This I can answer without hesitation - a cat. It's no accident that my access badge says "Cat Person".
How did your internship at Nemetschek Bulgaria go? What did you like most about it? What did you find particularly challenging?
My internship was a great introduction to the IT industry. I really liked that my mentor and everyone else in my team spent enough time making sure that I've understood what I was supposed to. People from other teams shared their experience with me as well. I found the biggest challenge to be getting acquainted with the tech stack quickly, so I could keep up with my team.
What do you do when no-one's looking?
I look for ways to improve myself, constantly. The last topics that sparked my interest were blockchain and Instagram marketing.
When did you realize you wanted to continue working at Nemetschek Bulgaria?
The company made that decision easy very early on. Basically - on the first day of my internship.
In just 1 year you went from an intern to mentoring interns. What changed during that period?
Yes, that change was rather rapid. What changed were my responsibilities. But that's a normal part of growing professionally.
What's your guilty pleasure when it comes to music?
Not so guilty pleasure, actually - Cypress Hill's Insane In The Brain.
What attracted you to the Nemetschek Bulgaria internship position?
I went through IT Talents training camp, after which Teddy (recruiter) and Boyan (team lead) won me over with their friendly attitude. Apart from that - there's a real table tennis table at the office. I love playing table tennis.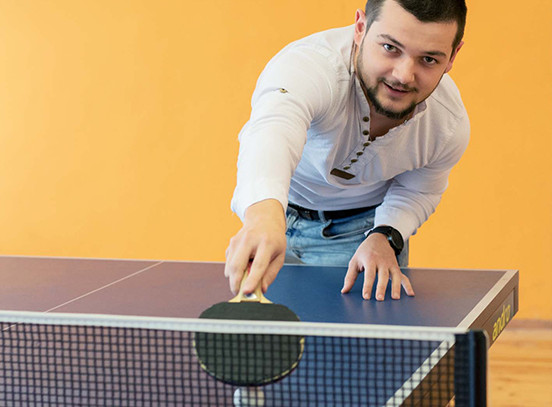 Game of Thrones, Vikings, The Witcher, Breaking Bad, The Office or Friends?
Breaking Bad, definitely. I'm not really into sci-fi or comedy. "I am the one who knocks".
Describe the office atmosphere at Nemetschek Bulgaria in 3 words.
Fun, casual, collaborative. All of my colleagues are cool and talkative
What makes you happy?
The little things. I consider myself a very happy person.
What's your advice to everyone looking for a first IT internship or job?
Dare for more and never give up! There's not a thing that you cannot do. A man's dreams are an index to his greatness. And last but not least - we're waiting for you in Nemetschek Bulgaria.
Given a chance to meet any person, whom would you like to meet?
Elon Musk – he's daring enough and crazy enough to change the world.